I HATE SNOW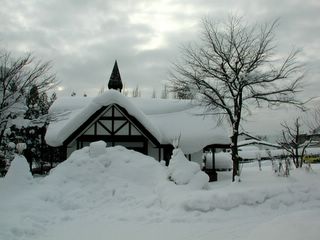 lame!
i would rather have a whole winter of single digit temperatures than a winter filled with snow.
i hate snow.
really, i hate it.
i can tolerate it from thanksgiving thru new years. you know winter wonderland, let it snow, all that crap.
but after january 1st i have zero tolerance for snow.
go away.
i just found out that the chicago area could get 6-8 inches this weekend.
seriously, give me wind chills below zero before you drop a half foot of snow on me. i'll take the cold.
people drive like morons in the snow. i'm always waiting for some dope to come sliding into my side door, adding another dent to my already damaged car. richard dent would also be welcomed. not only the moron drivers, but those who drive SUV's turn into giant knobs once a snowflake hits the ground. my car is a sled, thats why i'm driving slowly. its not because i want to a-hole, it's because i have no desire to slide into a ditch.
i love chicago, but snow
SUCKS
.